Last Updated on March 10, 2022 by Amit
Is article me hamne aap ke liye taiyar kiya hai Best Hindi Motivational Quotes aur Jivan ke kuchh Prerana Dayi Vichar. In Motivation Status ko padh ke aap ke jeevan me sakaratmak badalav aayega. To niche diye gaye Motivational Status me se aap apne pasand ke Motivational Status Image ko download kar ke apne dosto ko bhi share kar sakte hain. Jab apke dost apke dvara share kiye gaye in Hindi Motivational Status ko dekhenge to wo bhi aap se Inspire honge. Inme se kisi bhi Motivational Status ko app WhatsApp pe bhi share kar sakte hain. Agar aap Share Chat ka use karte hain to app in sabhi Hindi Motivational Banners ko apne Share Chat pe bhi share kar skate hain. To niche diye gaye in Hindi Sacchi Batein ko aap padhein aur apne jeevan me utarein. Dhanyawad.!
Motivational Quotes in Hindi #1
बुराईया ढूढने का शौक हैं तो शुरुआत
खुद से ही कीजिए दूसरों से नहीं..
वक्त एक सा नहीं रहता कभी साहेब
रोना उन्हें भी पड़ता है जो औरों को रुलाते हैं..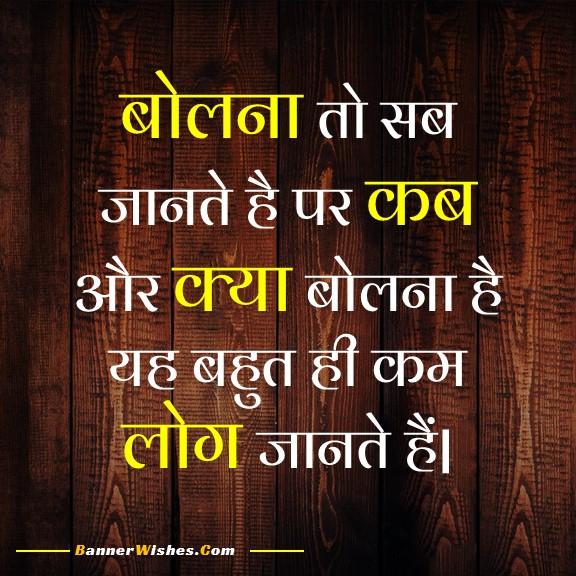 बोलना तो सब जानते है
पर कब और क्या बोलना है
यह बहुत ही कम लोग जानते हैं|
कदर करना सीख लो अपनों की ना
जिंदगी वापस आती है
और ना जिंदगी में आये हुए लोग..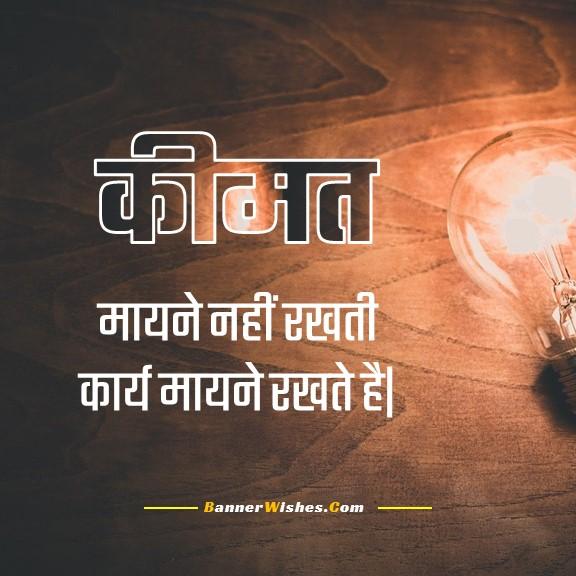 कीमत मायने नहीं रखती कार्य मायने रखते है|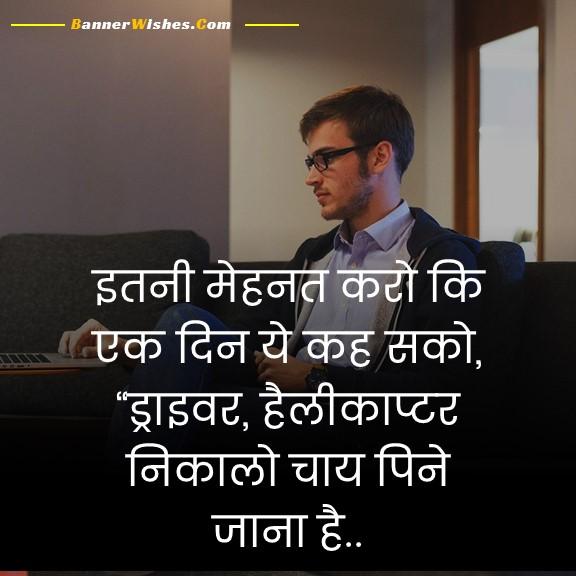 इतनी मेहनत करो कि एक दिन ये कह सको,
"ड्राइवर, हैलीकाप्टर निकालो चाय पिने जाना है..
रोटी का मतलब उन लोगों से पूछो जो रात भर भूखे सोते हैं..!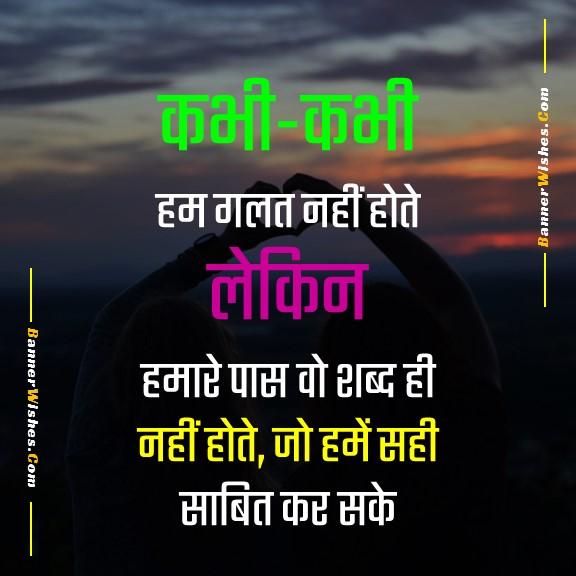 कभी-कभी हम गलत नहीं होते लेकिन हमारे पास
वो शब्द ही नहीं होते, जो हमें सही साबित कर सके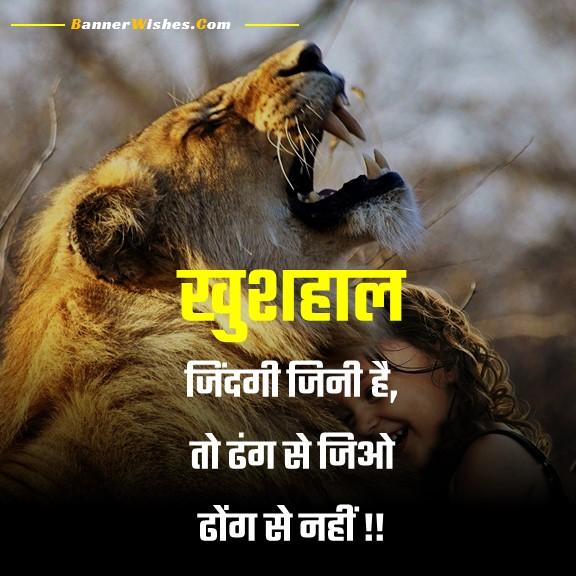 खुशहाल जिंदगी जिनी है,
तो ढंग से जिओ ढोंग से नहीं !!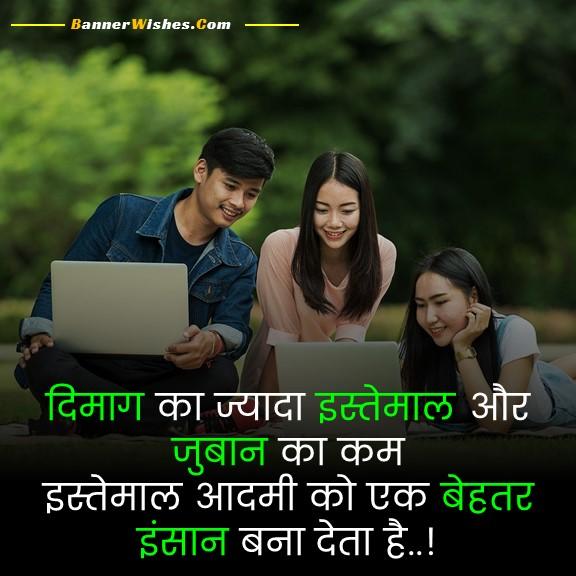 दिमाग का ज्यादा इस्तेमाल और जुबान का कम
इस्तेमाल आदमी को एक बेहतर इंसान बना देता है..!